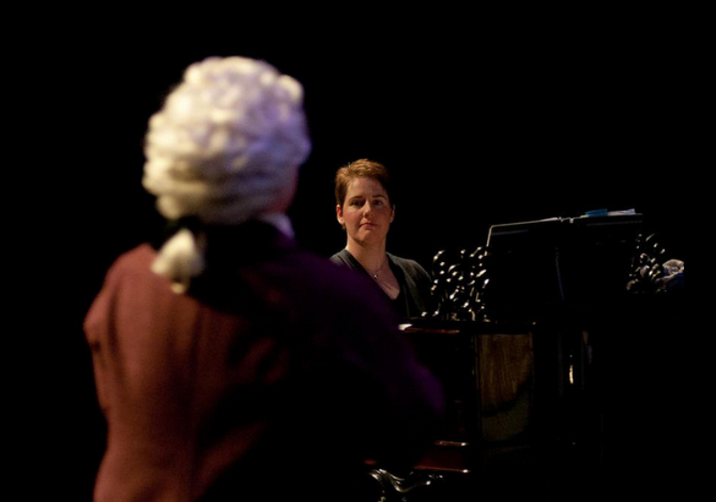 As an Affiliate Artist at Pacific Lutheran University, Sheila Bristow works with young singers in recital and on the opera stage, and performs in collaborative faculty recitals. She also collaborates with professional singers preparing for auditions and competitions, and has been a regular pianist for Seattle Opera Guild previews and productions at Tacoma Opera and Vashon Opera. During her graduate work at the University of Washington, Sheila was a Graduate Student Accompanist, performing for opera scenes, conducting classes, and voice recitals.
Outside of her work with solo singers, Sheila has extensive experience with choral groups and instrumental ensembles. She currently works with Harmonia Orchestra and Chorus, where she accompanies choral rehearsals and performs as keyboardist with the orchestra. She has also been part of the continuo team for opera productions, major choral works, and the ensembles Concerto Baroque and Seattle Trumpet Consort. Sheila's harpsichord training includes workshops (Pacific Music Work's Accademia D'Amore, Cornish College's Summer Baroque) and private study with Jillon Stoppels Dupree and Carole Terry.
From a Tacoma News Tribune review of Tacoma Opera's 2008 production of The Barber of Seville: "Congratulations to harpsichordist Sheila Bristow, who supported this opera's lengthy recitative with nimbleness, creativity, and verve".